Qualitynet Calendar Illustrations
Qualitynet is a Kuwait-based internet broadband provider founded in 1998.
For this project, I colla

borated closely with Qualitynet in the creation of 12 illustrations for the 12 months of the year for their 2020 calendar. A part of their initiative to spread knowledge beyond just their services, I was inspired to come up with a different an idea that takes us back in time where the main form of trade in Kuwait was pearl diving.
This profession has been key in Kuwait's growth till the discovery of oil. I wanted to pay tribute to those pearl drivers by capturing a unique moment in each month.
The art-style I went with is simplistic with a brushy tone, I did not want a very polished look, yet in some ways with the color palette I created, it is slightly modern.
Each month features an illustration inspired from the pearl diving era in the region.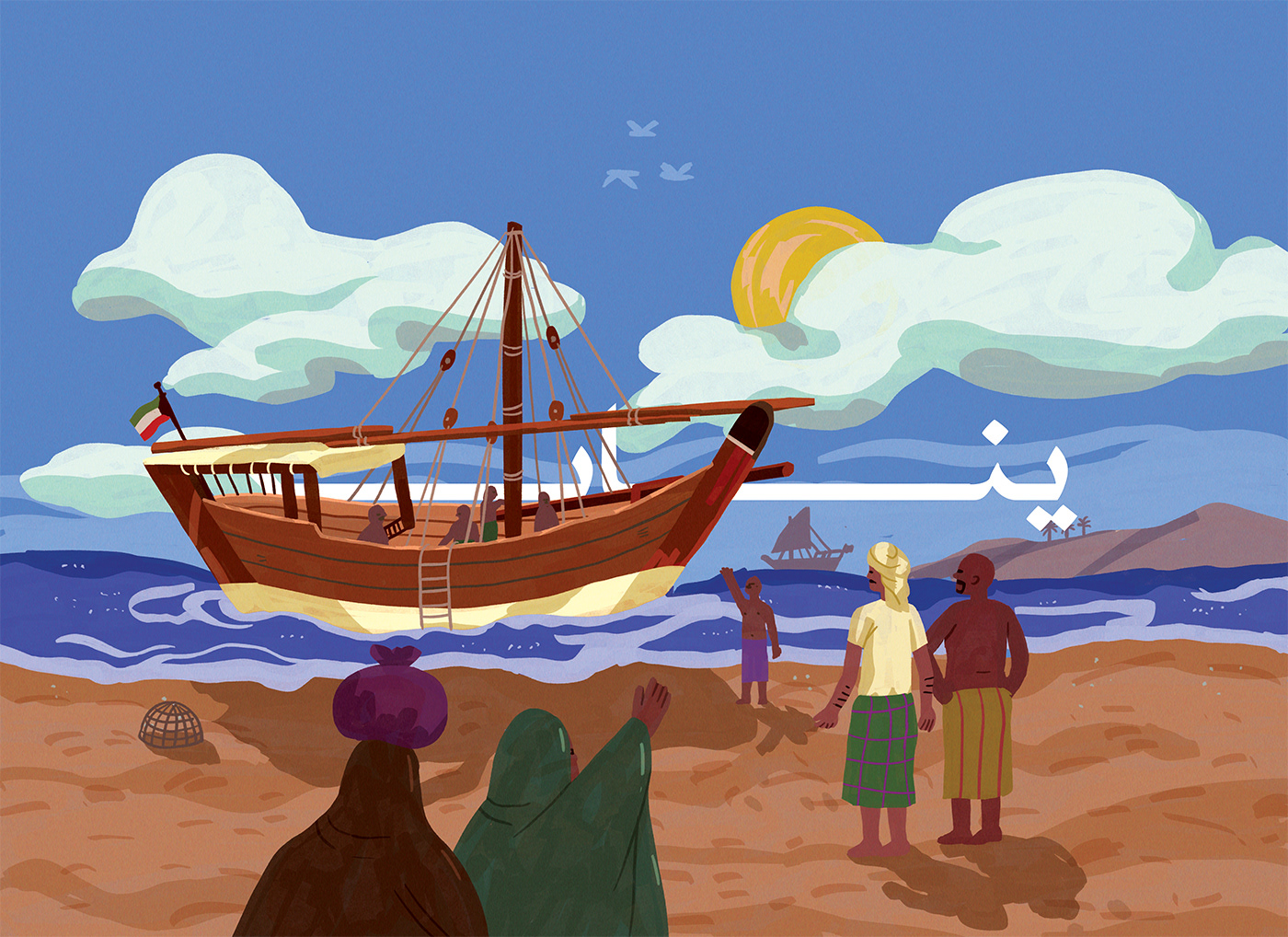 My main tool was iPad Pro and the Procreate app.
I went from sketch to coloring on the app then brought it to Photoshop for minor color touchups.