Chocolate Darabeel Packaging
Nagwa is a traditional sweets shop based in Kuwait.
This marks my fourth collaboration with them and it is always exciting to work with brands that puts value in tradition. Darabeel is a traditional middle eastern snack/sweet that is usually enjoyed with coffee.
The aim was to create a packaging box that works in store and through third party shops while also having this sort of authentic crafty look. Together with the team, we came up with the idea to bring forward the ingredients as part of the box. I was set on creating a very hand made look by crafting each of the ingredients that make up the product. In addition to that, I created floating traditional looking individuals to further enhance the "light" and flowy nature of the product. This also helps embrace the cultural look throughout the packaging identity.
I've also created a swirls pattern that is printed on the inside of the box, these are inspired by the sides of the product which add a great contract.
This product is available in Nagwa both Kuwait & Saudi Arabia.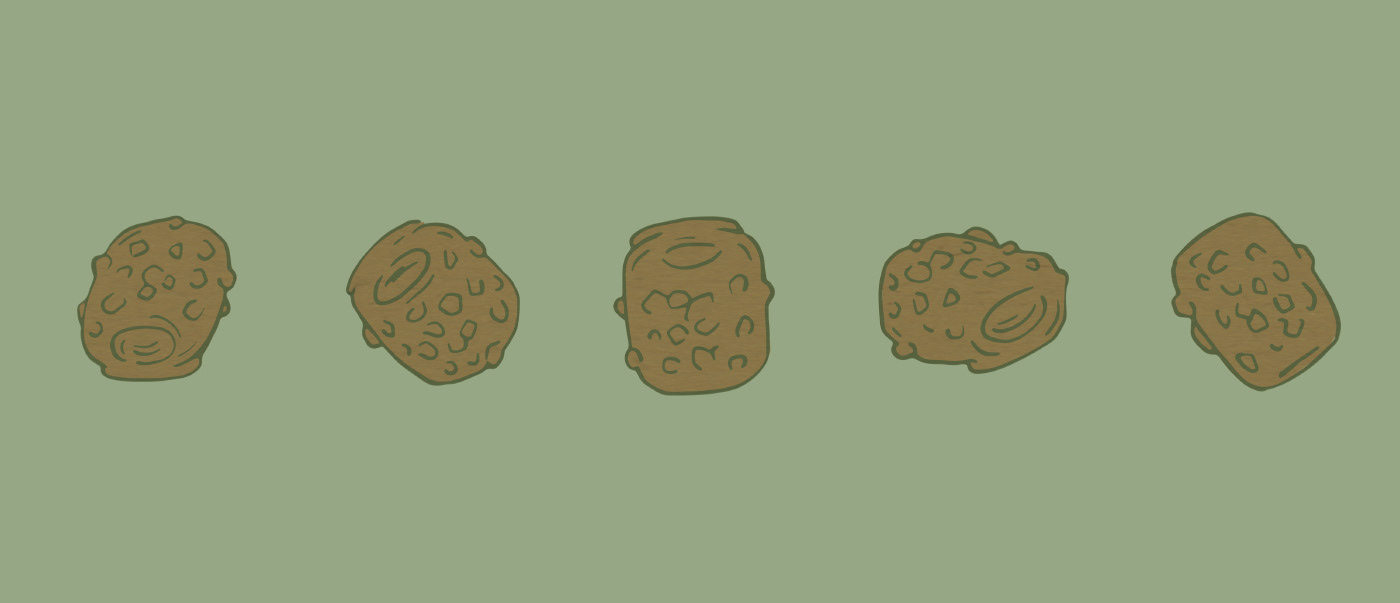 While time-consuming, I drew each illustration differently so I avoid duplicates and further give a hand-made look to them.
The initial sketch, always a mess.