Lgaima is a local sweets brand catered to traditional flavors with an exciting modern direction. This project collaboration centers around the creation of a new identity imaged through a set of 3 tin packages.
I came up with the concept of "gatherings" as it is an essential part of every Arab household. In each tin package I imagined different types of gatherings in symmetrical rooms. One captures a family gathering with relatives, one is a women only gathering and the last is a men only gathering, commonly seen in Arabic countries.
Each room setting captures colorful people enjoying coffee, tea and chatting with one another. Essentially, I wanted to embody the product as the central focus of their conversations and ultimately, bringing people together.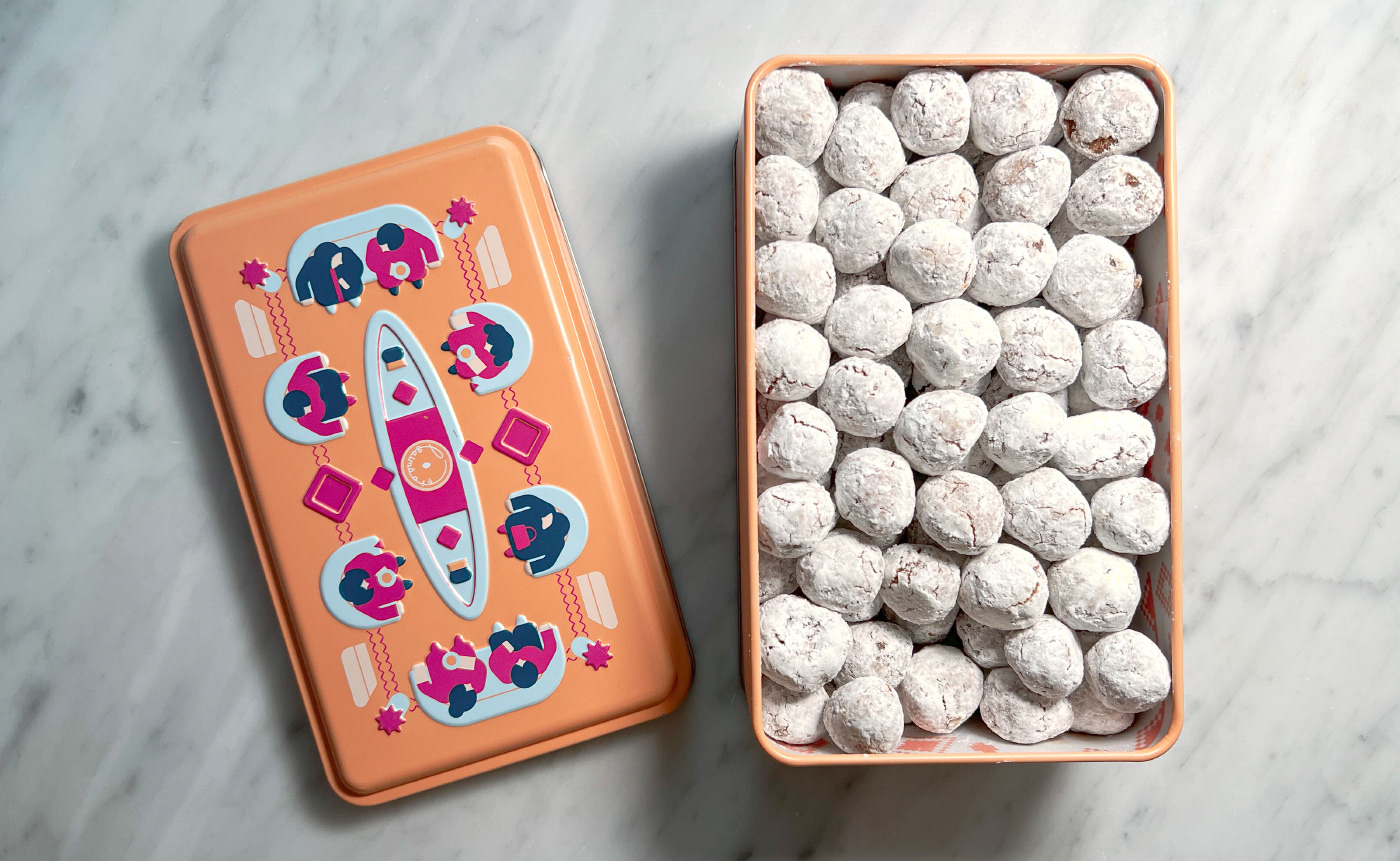 These illustrations were built to be made into tin packaging. I paid close attention to add detail where it makes sense but keep the general look and feel simplistic for the best outcome.