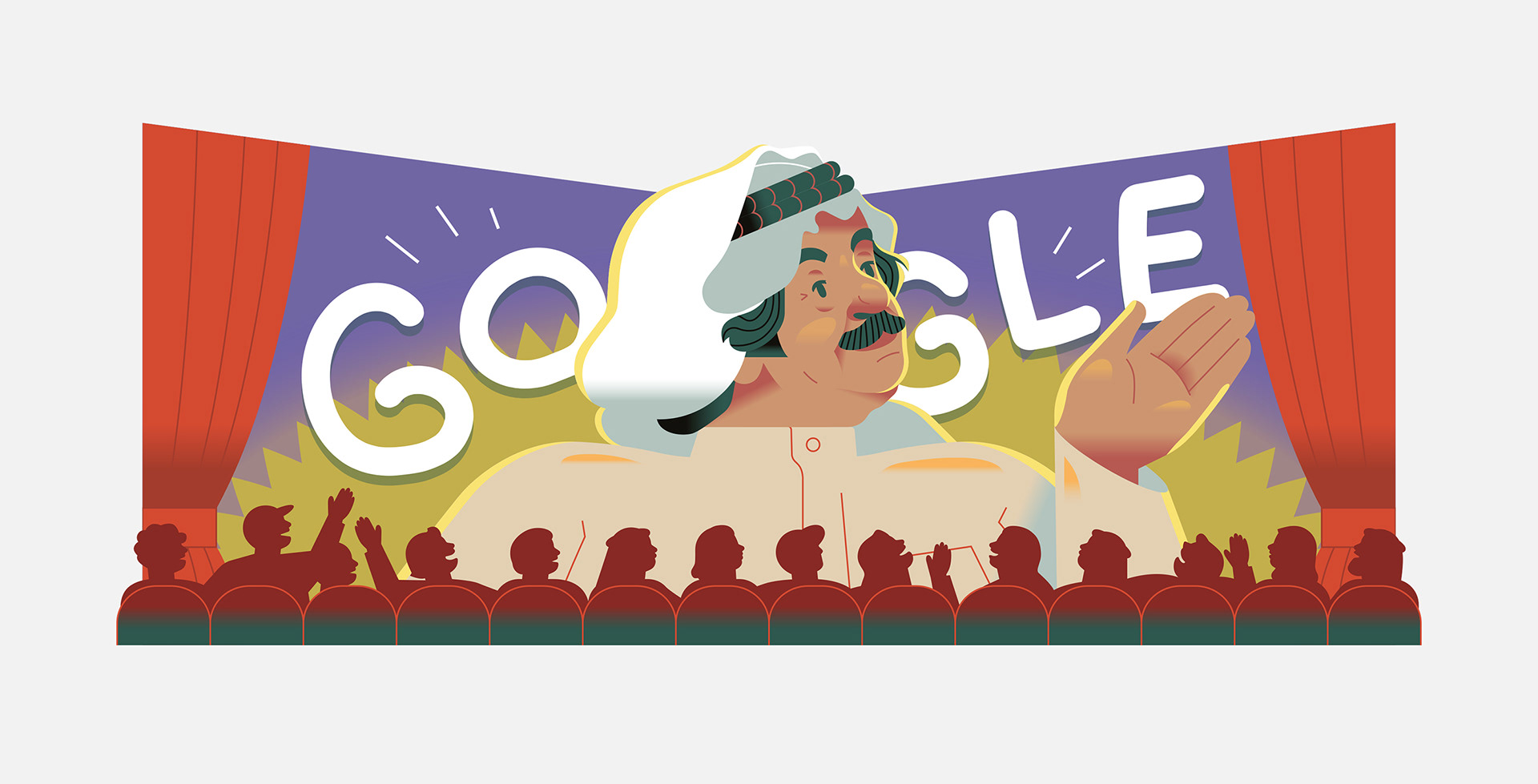 Abdulhussain

Abdulredha

Google Doodle
عبدالحسين عبدالرضا
The Google Doodles team reached out for this exciting collaboration. I was intrigued to hear about the subject of the doodle which celebrates the birthday of the late iconic Kuwaiti actor Abdulhussain Abdulredha. The actor was well known across the region and I wanted to capture his best moments in a single frame. I grew up watching the actor's plays and his humor was contagious, therefore, I created styled illustration featuring the actor on stage with a an audience bursting with laughter.
This doodle was featured on December 6, 2022.
You can see the doodle archive on this
page
.
The doodle is required to work on different color backgrounds, so I made sure it works in all conditions.
Had a lot of fun creating the audience, the front row of these plays always had people laughing all the time.
A few snapshots of behind the scenes.